5 tags
"Art is the elimination of the unnecessary."
– Pablo Picasso, painter, and sculptor (1881-1973)
9 tags
"Pass the cranberry sauce, We're having mashed potatoes! Ooh the turkey..."
– Linda Belcher—Bob's Burgers
9 tags
"Only mediocrity can be trusted to be always at its best. Genius must always have..."
– Max Beerbohm, essayist, parodist, and caricaturist (1872-1956)
10 tags
Waco Siege Ended: April 19, 1993 Oklahoma Bombing: April 19, 1995 Columbine Massacre: April 20, 1999 Virginia Tech Massacre: April 16, 2007 Boston Marathon Bombing: April 15, 2013 What the HECK is up with April??
6 tags
"A morning-glory at my window satisfies me more than the metaphysics of books."
– Walt Whitman, poet (1819-1892)
8 tags
"I value my garden more for being full of blackbirds than of cherries, and very..."
– Joseph Addison, essayist and poet (1672-1719)
7 tags
"If words are to enter men's minds and bear fruit, they must be the right..."
– J.B. Phillips, writer and clergyman (1906-1982)
8 tags
"It is better to prevent crimes than to punish them."
– Cesare Beccaria, philosopher and politician (1738-1794) 
5 tags
"Everyone, in some small sacred sanctuary of the self, is nuts."
– Leo Rosten, author (1908-1997)
4 tags
It is freaking cold in this house, so I took the microfiber blankets and tied them together to form a kind of homemade snuggie. It really looks like I have a big, Valentine's-themed fabric diaper on. But boy-howdy am I comfy.
4 tags
"Flatter me, and I may not believe you. Criticize me, and I may not like you...."
– William Arthur Ward, college administrator, writer (1921-1994) 
7 tags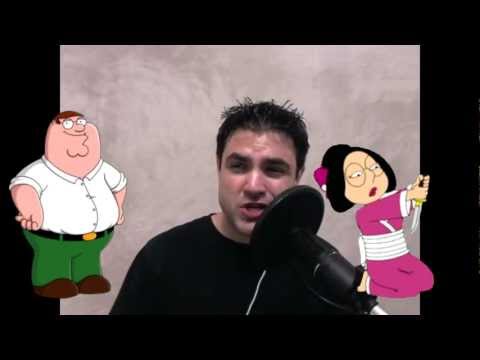 4 tags
"Ambition is like hunger; it obeys no law but its appetite."
– Josh Billings, columnist and humorist (1818-1885) 
6 tags
"We should be slower to think that the man at his worst is the real man, and..."
– James M. Barrie, novelist, short-story writer, and playwright (1860-1937) 
6 tags
"Walking is also an ambulation of mind."
– Gretel Ehrlich, novelist, poet, and essayist (b. 1946)
5 tags
"It has been said that a pretty face is a passport. But it's not,..."
– Julie Burchill, writer and journalist (b. 1959)
5 tags
"There is a foolish corner in the brain of the wisest man."
– Aristotle, philosopher (384-322 BCE)
7 tags
"Talent develops in tranquility, character in the full current of human life."
– Johann Wolfgang von Goethe, poet, dramatist, novelist, and philosopher (1749-1832)
3 tags
5 tags
"Those who cannot forgive others break the bridge over which they themselves must..."
– Confucius, philosopher and teacher (c. 551-478 BCE) 
5 tags
5 tags
"Dreams have only one owner at a time. That's why dreamers are lonely."
– Erma Bombeck, author (1927-1996)
4 tags
I absolutely HATE getting attitude from someone when I have literally been holding back all my frustrations towards them for MONTHS.  If I suddenly decided to release the incalculable ire that has built up inside me for the past year, the damage would be itself immeasurable and probably spread across all seven continents.
4 tags
I am officially giving up coffee for the next...
…which I'm sure will prove to be despicably difficult as I work in a coffee shop. I am a great supporter of coffee-consumption in general for many reasons (both health and taste-related), but it has be wreaking havoc on my nerves recently.  I'm sure this is due in large part to my myriad other bad habits  but for the time being I will be forgoing any caffeine in favor of plain...
6 tags
"Man is most nearly himself when he achieves the seriousness of a child at play."
– Heraclitus, philosopher (500 BCE)
5 tags
"Hate is a dead thing. Who of you would be a tomb?"
– Kahlil Gibran, poet and artist (1883-1931)
2 tags
8 tags
"Errors, like straws, upon the surface flow; He who would search for pearls must..."
– John Dryden, poet and dramatist (1631-1700)
5 tags
"The only fence against the world is a thorough knowledge of it."
– John Locke, philosopher (1632-1704)
8 tags
5 tags
"It is not so much our friends' help that helps us as the confident knowledge..."
– Epicurus, philosopher (c. 341-270 BCE)
6 tags
"Contempt is the weapon of the weak and a defense against one's own despised and..."
– Alice Miller, psychologist and author (1923-2010)
4 tags
"To read fast is as bad as to eat in a hurry."
– Vilhelm Ekelund, poet (1880-1949)
6 tags
6 tags
adventuresofcomicbookgirl: snazzysnafu: so I tried brain maker and… just do it huh that's pretty accurate I feel like it looks like the brain of a serial killer…
4 tags
7 tags
5 tags
9 tags
4 tags
30 Mind-Blowing (True) Facts about Famous Movie... →
DVD commentary tracks require you to slog through hours of actors complimenting each other and barely interested directors to find a single interesting fact. We asked you to bring the most interesting behind the scenes facts you know out for us in image format. The winner is below, but first the runners up …
7 tags
What's your magical girl name? →
simplysailormoon: vivite: zealteal: Infinity Heroine Zeal Secret Policewoman Masq Bouncy Sailor Goddess Hells yes XD totally fits… Imperial Ivory Empress
6 tags
10 tags
7 tags
7 tags
7 tags
10 tags
2 tags
skepticamongthefaithful asked: I was told to tell you that you're old. And happy birthday.